Oct. 2009 -- Outlaw GS at the Pump Station, San Diego, California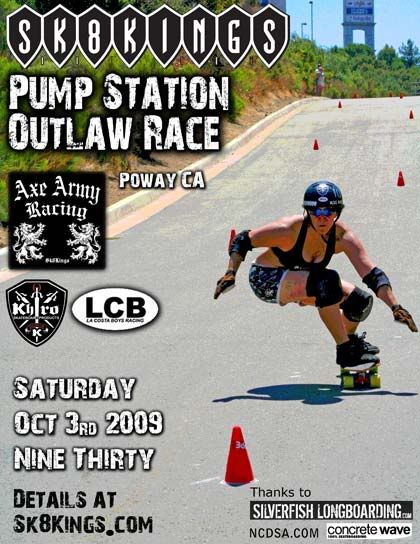 Axe Army was on fire with Richy Carrasco placing 1st, Brent Kosick (newly recruited into the Army!) in 2nd, Lynn Kramer in 4th, Marty Schaub in 5th, Kirby Cox 7th, Chris Yandall 9th, Clay Westling 12th and Tim Kienitz 13th. The course was fun and fast -- and stoked to say -- no crashes for the day.
Richy hit the fastest time in his first run and held the lead till the end to secure the win.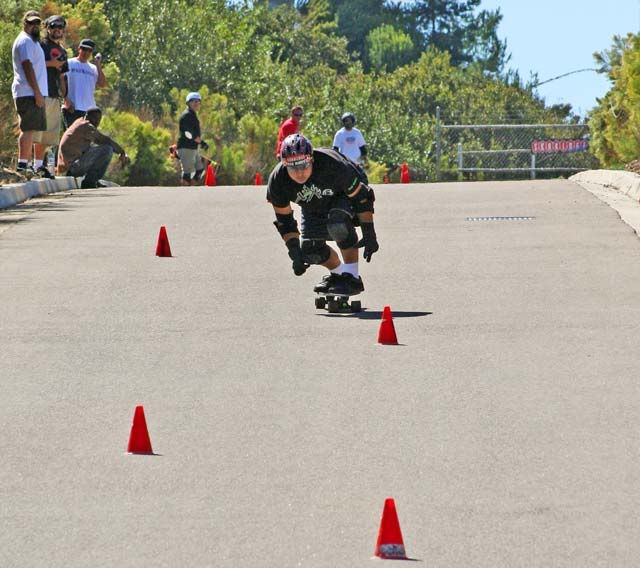 Richy "Brown Bomber" Carrasco - 1st Place
Brent looking smooth as usual snagging 2nd place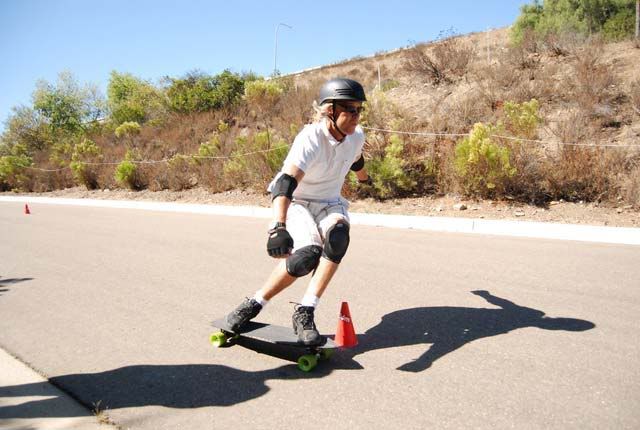 Brent "The Sickness" Kosick - 2nd Place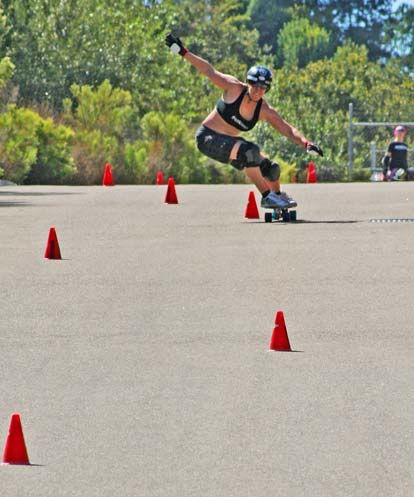 Lynn "World Champ" Kramer - 4th Place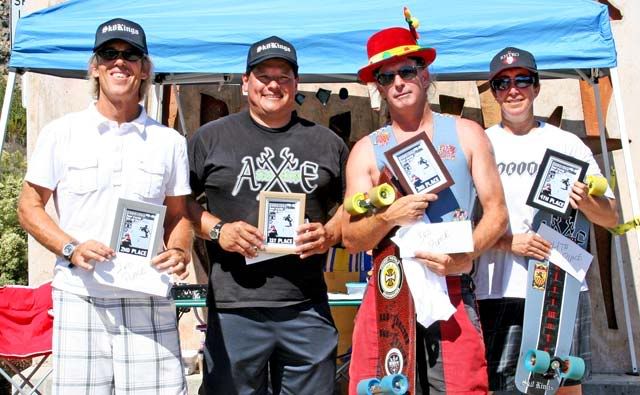 Podium L-R: Kosick - 2nd, Carrasco - 1st, Miller - 3rd, Kramer - 4th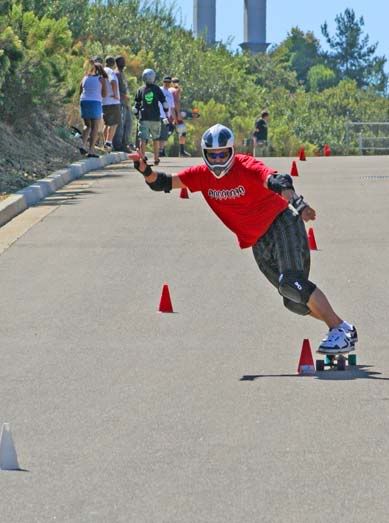 Marty Schaub - 5th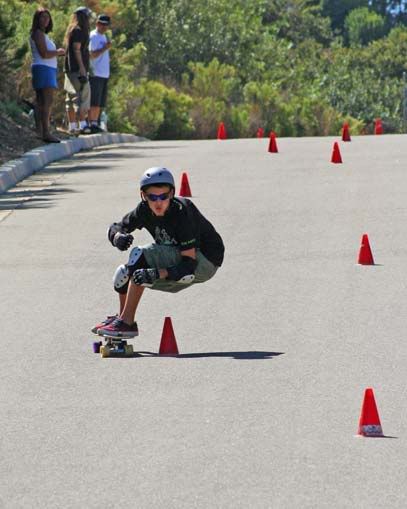 Kirby Cox - 7th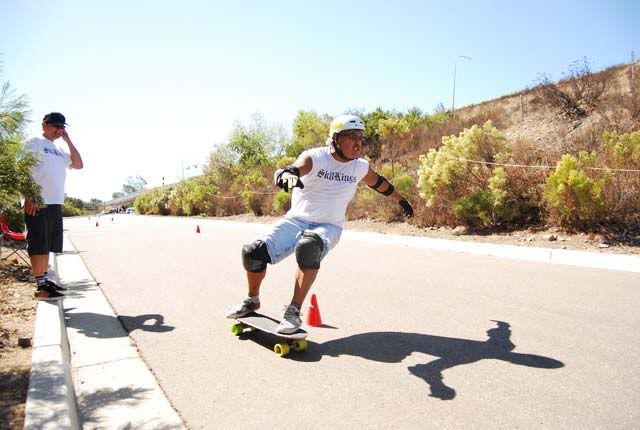 Chris Yandall - 9th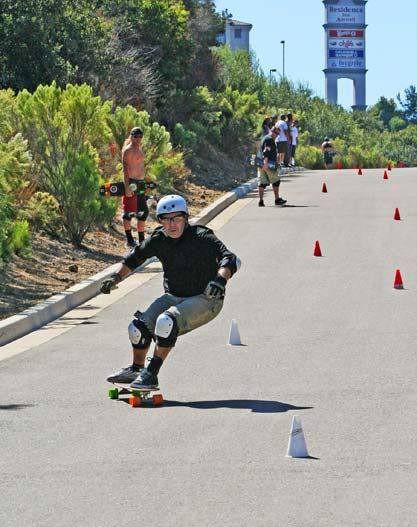 MSK -- Always deadly on his Maximus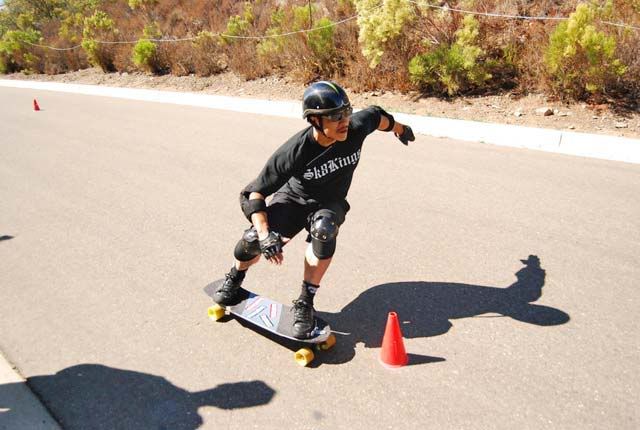 Tim Kienitz blazing with his Uni-Axe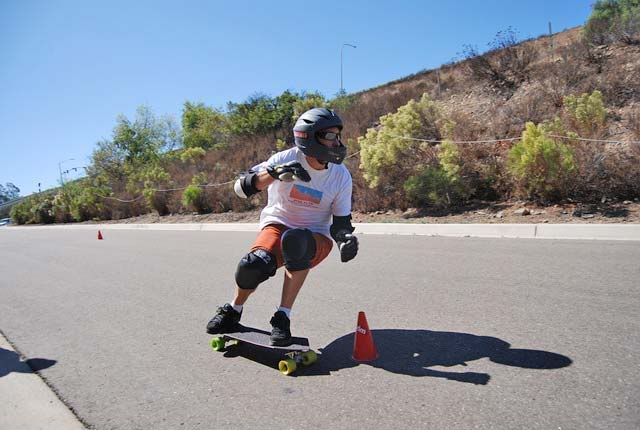 Clay Westling -- wrestling the course on the come-back trail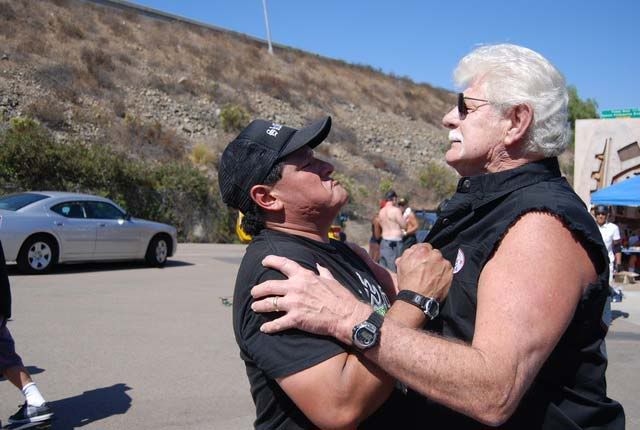 Khiro Bob and the Bomber -- Oi!
We were honored to see some legendary slalom figures show up at the Pump to check out the racing including Henry Hester, Tommy Ryan, Bob Skolberg, Dennis Shufelt, Di Dootson, Marty Schaub, Chris Yandall & Jamie Hart. Baby H (Marty Schaub), Chris Yandall & Jamie Hart were all racing too!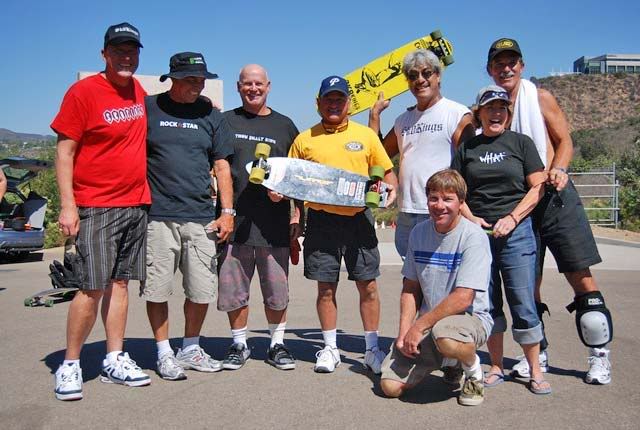 L-R: Schaub, Hester, Skolberg, Ryan, Yandall, Hart, Dootson, Williams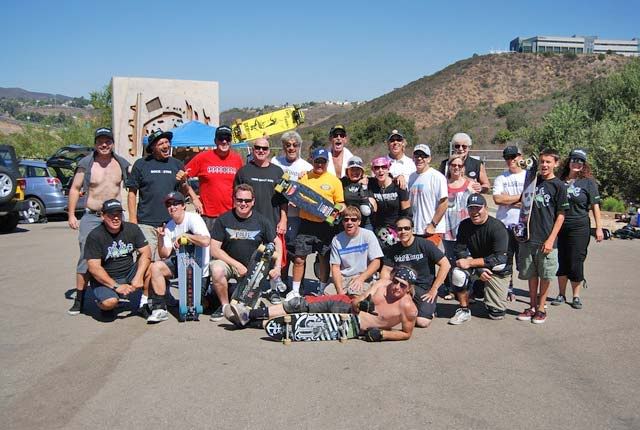 Pump Station Group!